Summer Spanish classes for Foreigners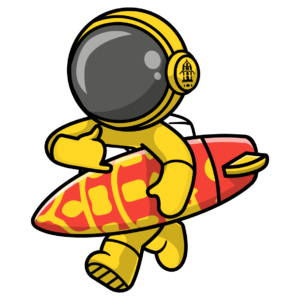 For students who start from level A2, B1 or B2 and want to reach the next level during the summer
For those students who want to take advantage of the summer and learn our language, with the aim of certifying their B1, B2 or C1 degree in Spanish.
Study Plan and Methodology for SUMMER COURSE
Methodology of Spanish classes
During the classes, all linguistic skills are worked on (oral and reading comprehension and oral and written expression). In addition to grammatical content, cultural and historical aspects of Spanish culture are also taught to achieve better linguistic immersion in our country. Apart from the classes, activities are carried out outside the classroom so that students can test their knowledge in real situations.
The evaluation of the students is carried out continuously through the performance of different activities and tests. In addition, the teacher performs a personal and private track through our platform.
Study plan of the Spanish course
In accordance with the objectives set by the Common European Framework of Reference (CEFR) with the aim of achieving the learning of Spanish, the study plan is based on achieving a communicative and immersive dynamic, adapting to the needs of our students.
Both didactic material in paper format and other resources in electronic format are used
The use of our platform and the interactive screens that all our classrooms have, allow us to access new technologies in order to innovate in the field of education, its impact on students being very enriching and positive.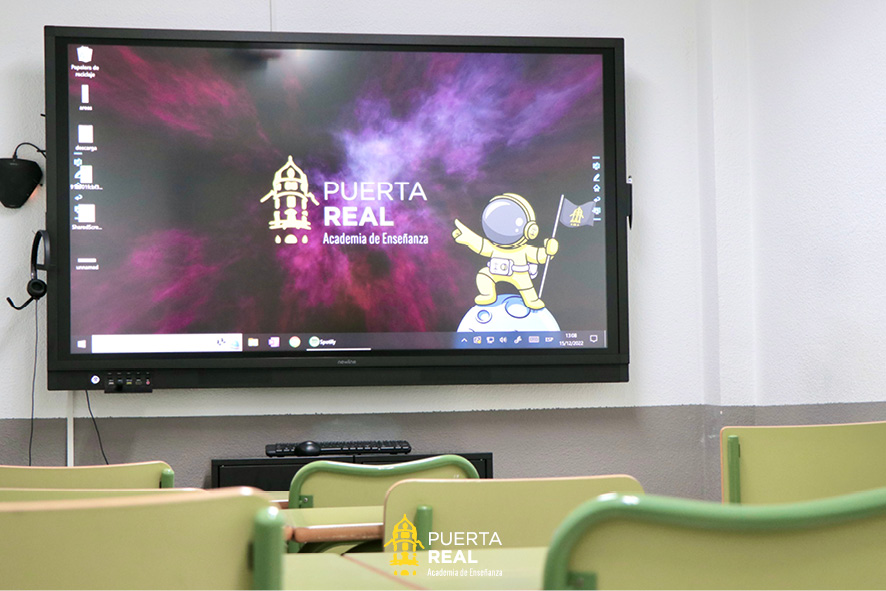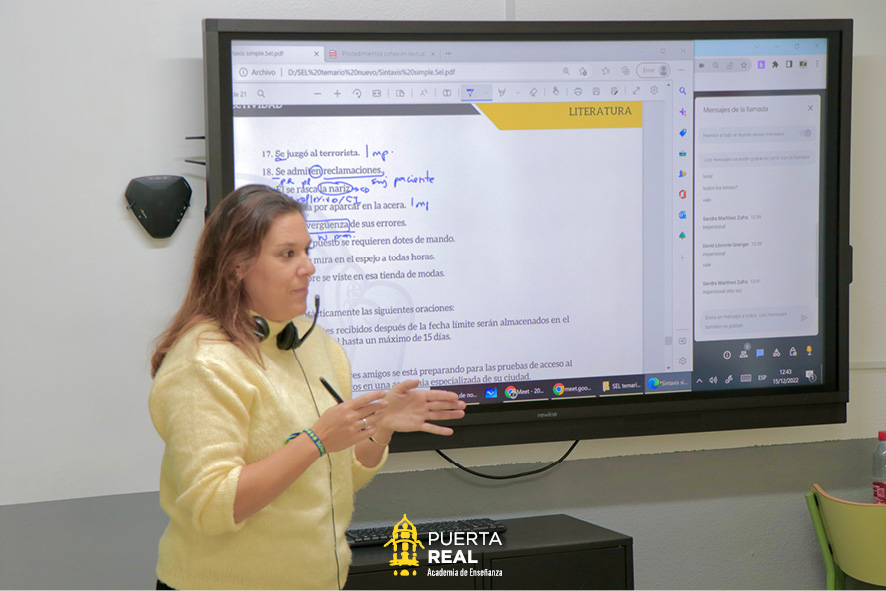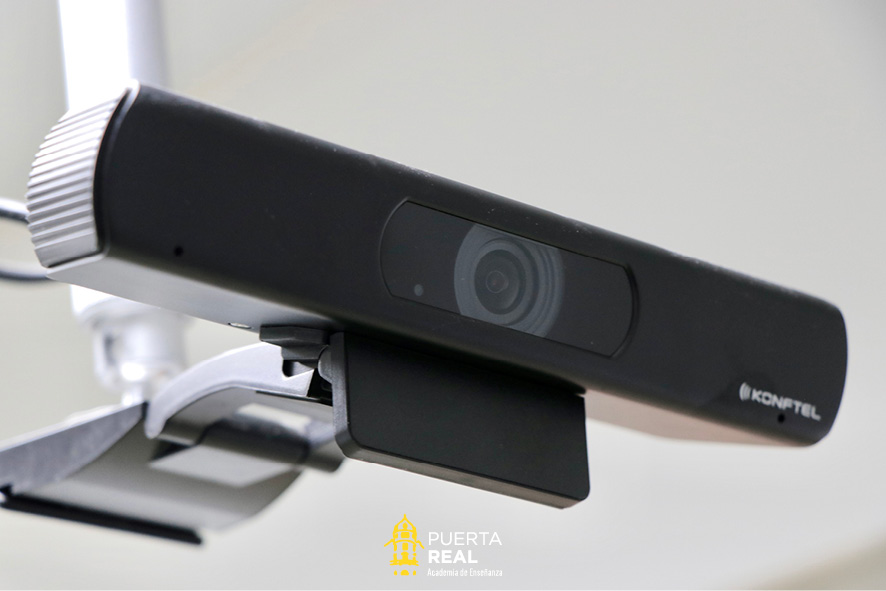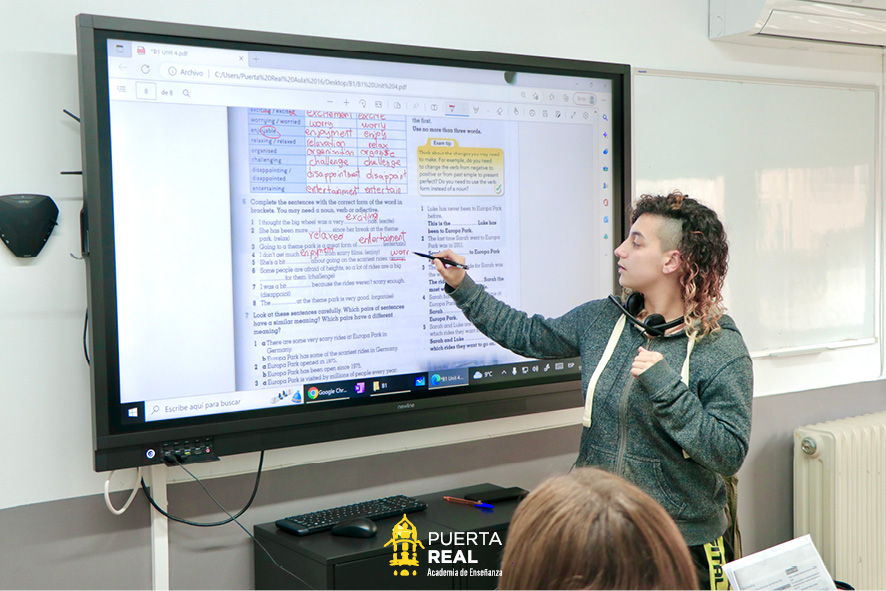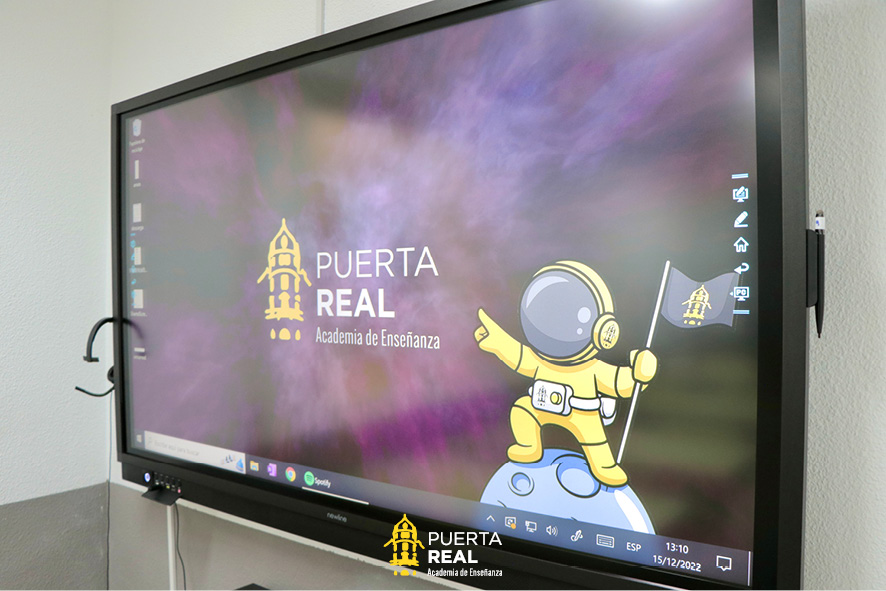 Trips and extracurricular activities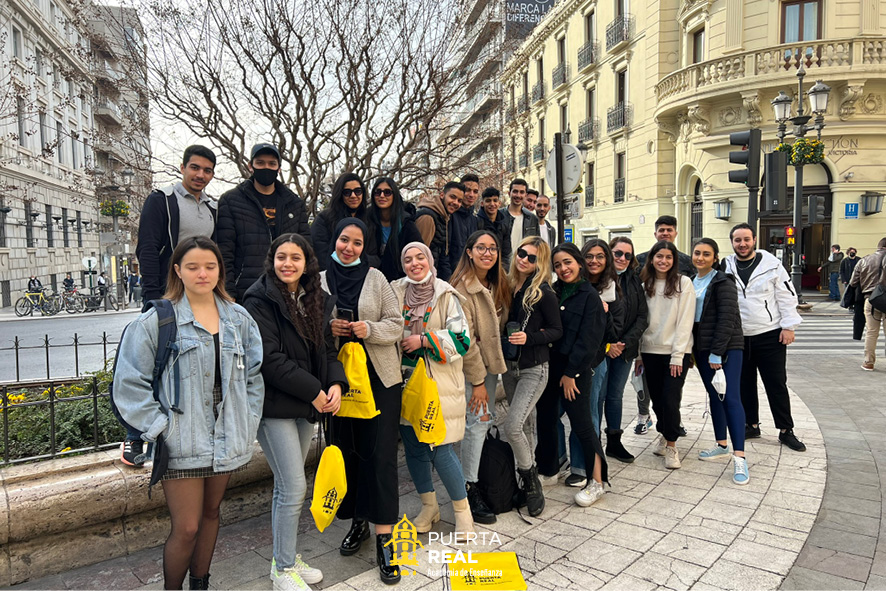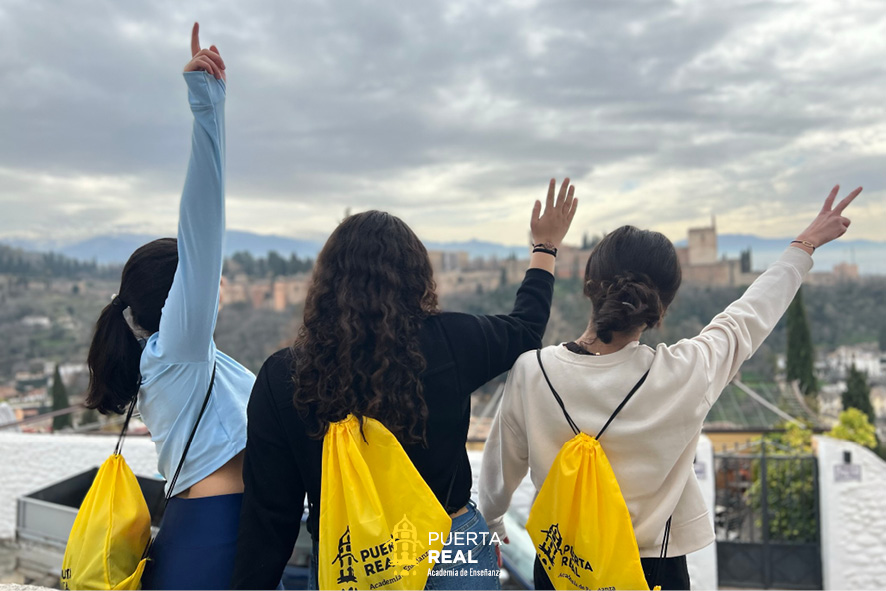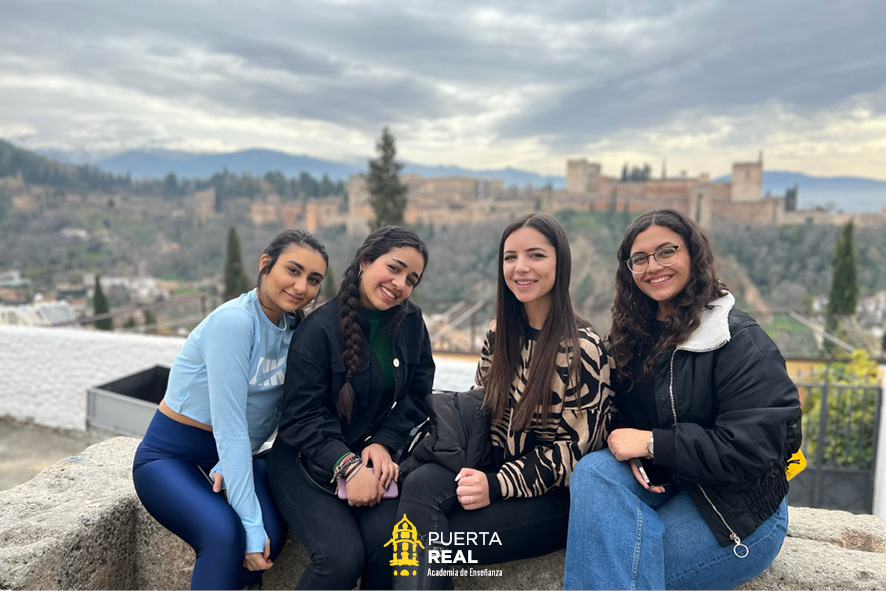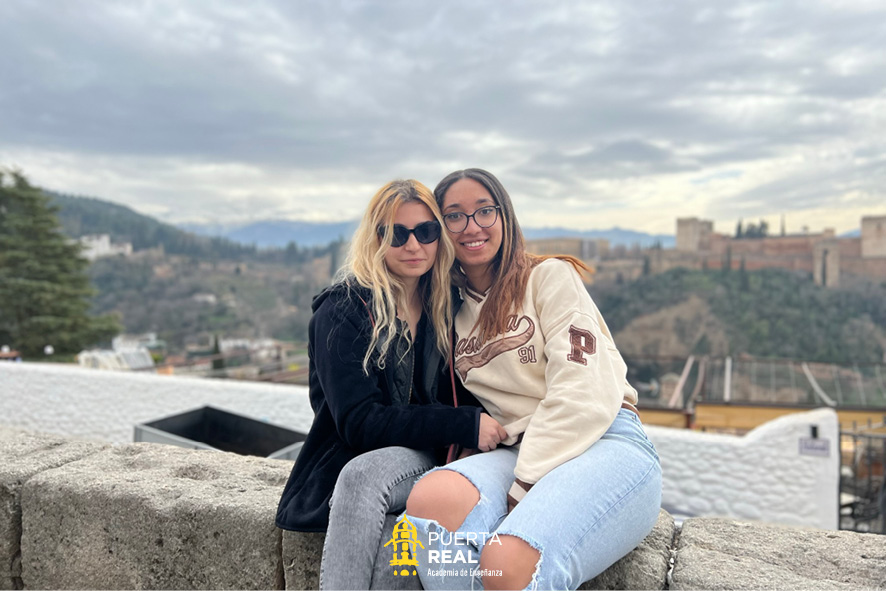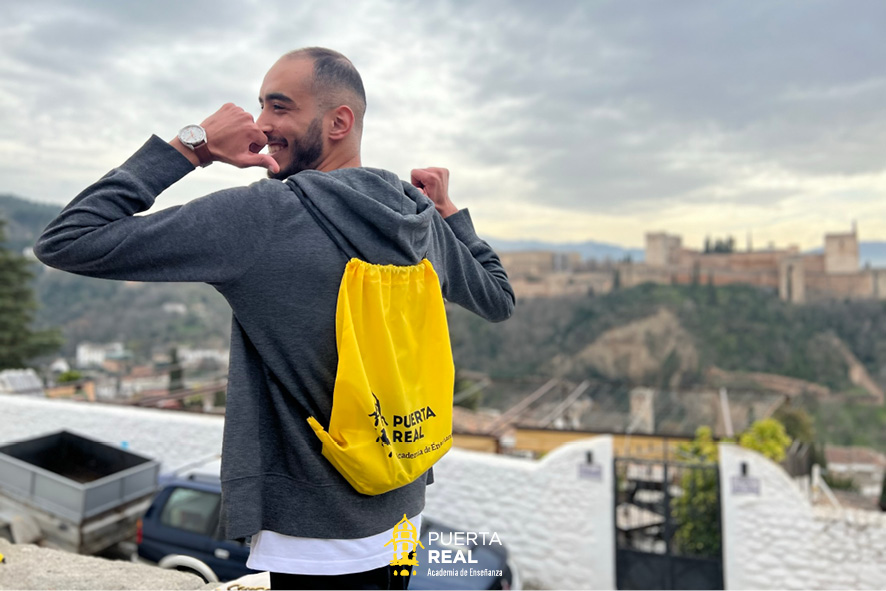 Since we believe that to learn a language it is not only important to study grammar, at Academia Puerta Real we promote language learning and cultural immersion through extraordinary activities that are normally carried out outside of the classroom.
– Free activities:

Competitive tests to discover the city and put Spanish into practice.
Typical breakfast with "churros". In this case, the student must pay only for the consumption.
Tapas day to get to know our gastronomy. This activity is free, in this case the student must pay only for consumption.
Movie day (usually once a week). Students will be able to watch films and documentaries in Spanish on the interactive screens of our center in order to learn about Spanish and Latin American culture.
World literature day celebration, language exchanges.
– Activities that are not free, although they may be included in some courses:
Guided tours of the two most important neighborhoods in Granada: the Albaicín and the Sacromonte. Both were declared a World Heritage Site by Unesco in 1984.
Visit to the Alhambra and Generalife with a Spanish guide.
Visit to the museum of the Inquisition.
Visit to the Science Park, museum, BioDome and planetarium.
These are our Spanish teachers
At Academia Puerta Real we have a team of professional native teachers who are passionate about teaching. They have many years of experience helping our students to improve their Spanish.
FAQ: Frequently asked questions